It's now even easier to curate the content your people care about by scheduling announcements and posts right from your Community Dashboard.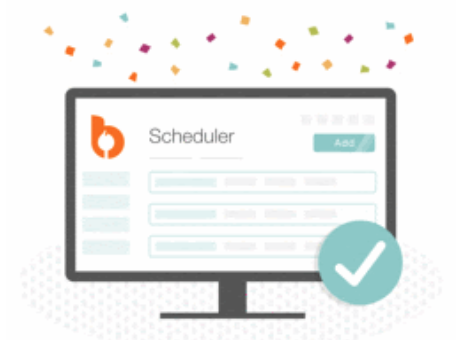 The Scheduler is in Beta and we'd love your feedback. Please share it with us at support@bonfyreapp.com
Getting There
Log into Bonfyre from the web by visiting my.bonfyreapp.com

Click 'Community Dashboard' underneath 'Admin Tools'

Click 'Features' and select 'Scheduler' from the drop-down menu
Schedule Content
Click the blue 'Add Content' button on the right side of your screen

Name your content

Choose a date & time

Select

'Announcement'

or 'Chat'

Type your message and choose an optional photo

Click 'Save'
Edit, Copy and Delete Scheduled Content
Find the scheduled post in the list of content on the main Scheduler page.

Don't see it? Make sure to check the date range you're viewing!

Hover over the Name field to reveal 3 icons:

The first icon allows you to copy the content into a new scheduled post. The pencil allows you to edit a scheduled post, and the trashcan deletes it.
Pro tip:
Once the post has been published, you can no longer delete or edit the post in the Scheduler. You can always delete or edit a post from the chatfeed if necessary.
Anyone with access to Scheduler for a community can edit a scheduled post. At the top of the 'Edit Content' screen, you'll see who created the post and by whom it was last edited. The post will come from the account that created it. This makes it easy for your team of admins to collaborate on your content strategy.